General Assignment Reporter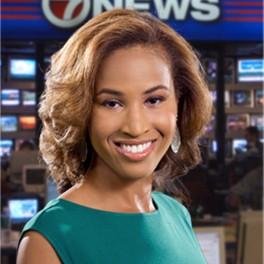 Adrianna Hopkins joined the 7 News team in January 2012.
She's thrilled to be in Miami after spending four years at WHAS 11 News, the ABC affiliate in Louisville, KY as an anchor/reporter. Her work on a special project called "The Outsiders" garnered two Emmy Awards and an Associated Press Award.
Her broadcast career began at the University of North Carolina at Chapel Hill, where she received a Bachelor's Degree in Broadcast Communications. She spent a year reporting at Fox 24 in Macon, Georgia before moving to Louisville. Adrianna got her start in television at WRAL in Raleigh, North Carolina.
A native of Leawood, Kansas, a small suburb outside of Kansas City, MO, she's happy to live in South Florida, where the winters are "cool" but not cold.