General Assignment Reporter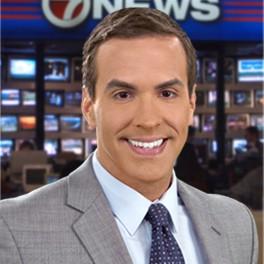 Miami native, Eugene Ramirez joined the 7 News team in February 2012. He was a familiar face to South Florida audiences, having been a reporter and host on WSFL's 'The Morning Show'. Eugene was a reporter and weekend anchor at Central Florida News 13 from 2006 to 2008, and got his start in the business at the Spanish-language Azteca America affiliate in Southwest Florida. He has also contributed to national programs CNN Newsroom, CNN en Español's Showbiz, HLN's Showbiz Tonight and Univision Radio's Enrique Santos Show.
A graduate of Spring Hill College in Mobile, Alabama where he was the college newspaper's Editor-in-Chief, he developed his love for storytelling while taking journalism classes at Miami's Belen Jesuit Preparatory School. Eugene enjoys exploring his hometown's growing dining and arts scene.